Will Joy Global (JOY) Q3 Earnings Disappoint Estimates?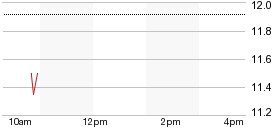 Surface and underground mining equipment manufacturer, Joy Global, Inc. JOY is scheduled to report third-quarter fiscal 2015 results before the opening bell on Sep 3, 2015.
Last quarter, Joy Global posted a positive earnings surprise of 7.27%. Let's see how things are taking a turn for this announcement.
Factors Impacting this Quarter
Joy Global continues to face choppy demand in the international markets on lackluster economic growth. In the fiscal second quarter, Joy Global's original equipment and service orders declined year over year after adjusting for foreign currency exchange movements. For the first time in the last two years, the company failed to book any electric mining shovel order.
Despite having customers in other industries, Joy Global's revenue generation to a large extent is tied to coal market demand. Nearly 61% of the total revenue of the company is generated from its thermal and metallurgical coal-mining customers.
The company is...
More